ATN PRODUCT LISTER (FREE SCRIPT)
---
What is ATN Product Lister?
---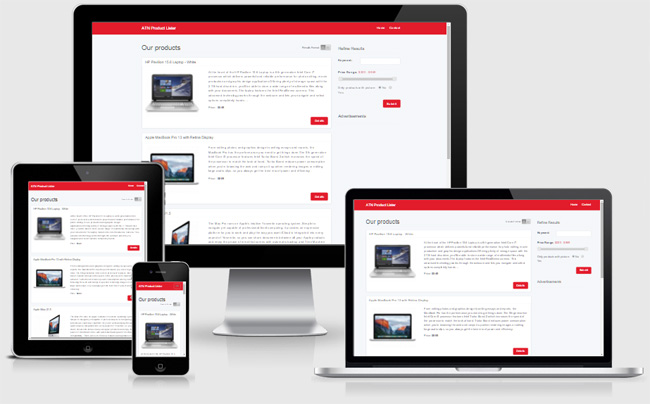 ATN Product Lister is a free and responsive script allowing to create product listing sections or online catalogs on a website or to to be used to create simple websites presenting the products of a company.
ATN Product Lister comes with an administration panel, which makes possible for the administrator to add easily new products, edit the existing ones, add product images and edit the website configuration settings. It doesn't use any database - the information is saved in XML files, so the installation is quick and easy (it's only necessary to add the files on your site).
Which are its main features?
---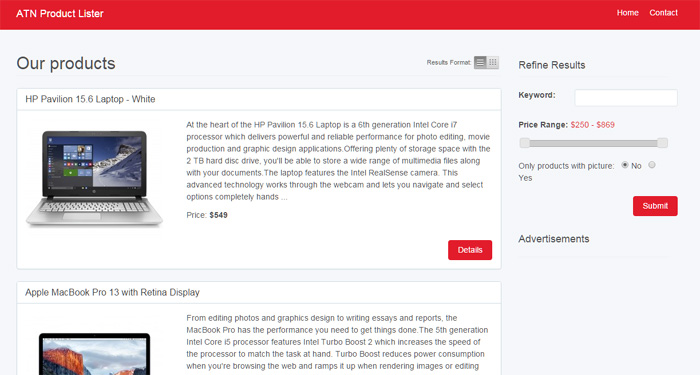 It has functionality to add and edit the products information from the administration panel coming with the script, show the products on the main site in grid or list view and switch easily between the 2 formats, filter and search the results, see product details and product images with a gallery, a contact form allowing to contact the administrator / site owner, fully responsive and using Bootstrap 3.0 design, easy to translate to other languages (it has a language / text file, which can be translated to any language), edit the website settings like currency etc. from the admin panel and others ...
The ATN Product Lister admin panel
---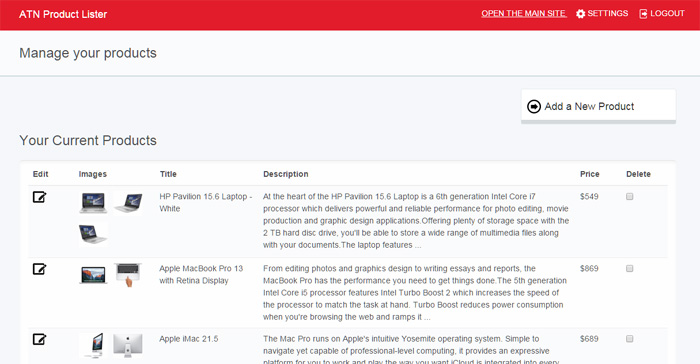 The administration panel coming with the software makes the website and products management quick and easy. New products can be added with their title, description, price and images (a jQuery multi images upload plug-in is used to allow multiple images to be uploaded at once). The website settings like the currency to be shown on the site, if SEO urls to be used, the admin email address etc. can be also modified easily from the admin panel.
Please check below for a demo of the admin panel and free download link.
Online Demos
---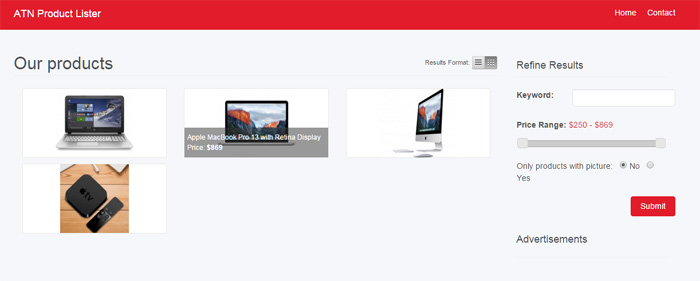 Front Site
---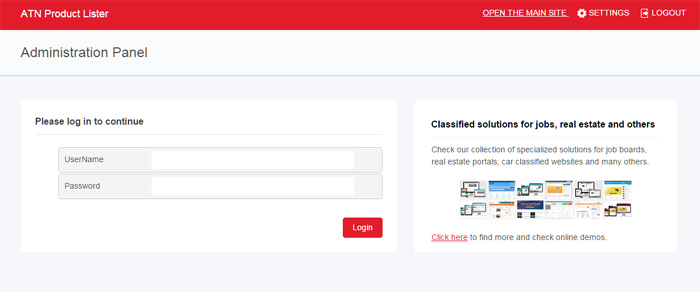 Administration Panel
user: administrator
password: abc123

CLICK HERE TO OPEN THE DEMO
Free Download
---
---
Check also our php scripts and software solutions