ATN SITE MANAGER - THE MODERN CMS
Discover the advanced features and innovative and user-friendly interface of our latest PHP content management system ...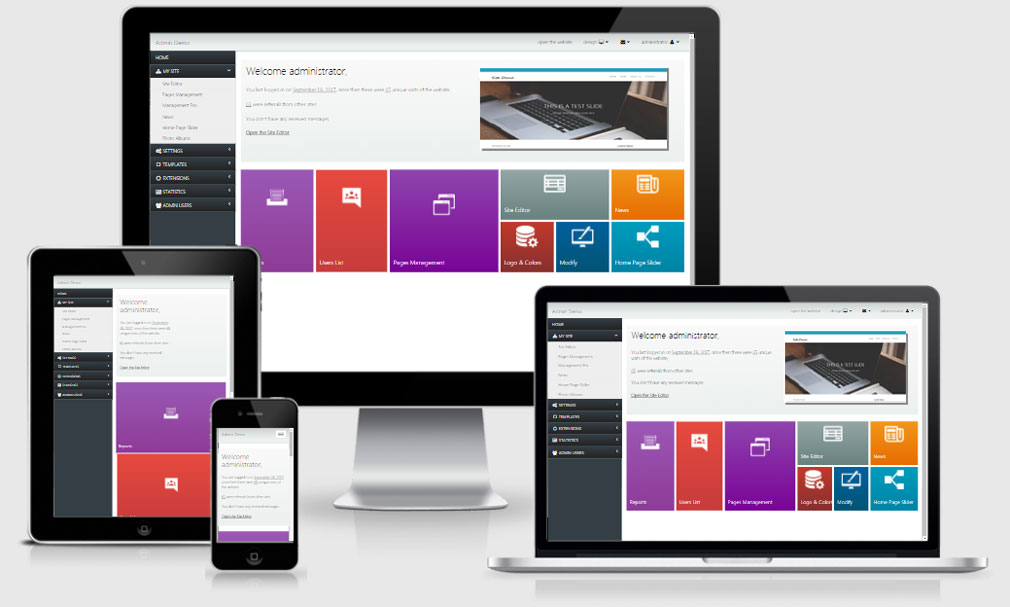 FIND OUT MORE ABOUT THE FEATURESorCHECK THE ONLINE DEMOS
What is ATN Site Manager?
---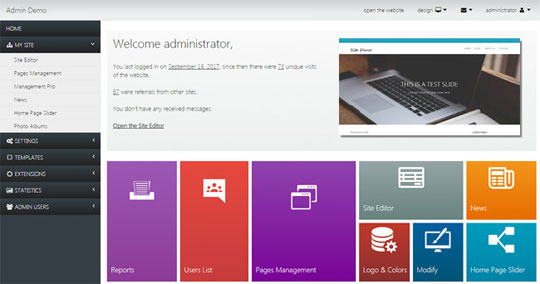 ATN Site Manager is a modern and responsive content management system (CMS), which can be used to create new sites and be integrated in existing sites to help manage their structure, adding or deleting the pages, edit their content, post news, create photo albums, send newsletter to the users and many others.
It's written in PHP and is using a MySQL database to store the data.

ATN Site Manager comes with a responsive, user friendly and optimized for speed and performance interface and has two different admin interface layouts (classic and modern) allowing the administrator to choose the one he prefers.
Easy to customize and extend with your own functionality ...
---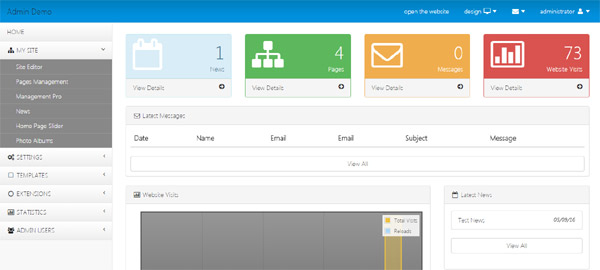 ATN Site Manager allows you to create and add your own extensions or custom modules and extend in this way the default functionality.
The flexibility and possibility to extend ATN Site Manager can be seen in our
other products
since we use it as a base for the other products and add for example a job search and user registration module to create
ATN Jobs
or a store creation and e-commerce functionality to create
ATN Mall
etc.
Not encrypted sources, free installation and free technical support ...
---

ATN Site Manager is provided with the full not encrypted source codes - this makes possible for you or developers working for you to make any modifications in them or add new features if necessary and customize it in the way you prefer.

We also offer free installation on your preferred server or hosting package and free technical support, so we are ready to help if you have any questions or experience a technical problem.
SEE THE DEMOSorCHECK THE FREQUENTLY ASKED QUESTIONS