ATN SITE BUILDER
Create easily a multi-user site creation portal like wix and weebly with our latest ATN Site Builder software. Let your users sign up, choose between different templates and create automatically their sites and customize them using the advanced site management panel ...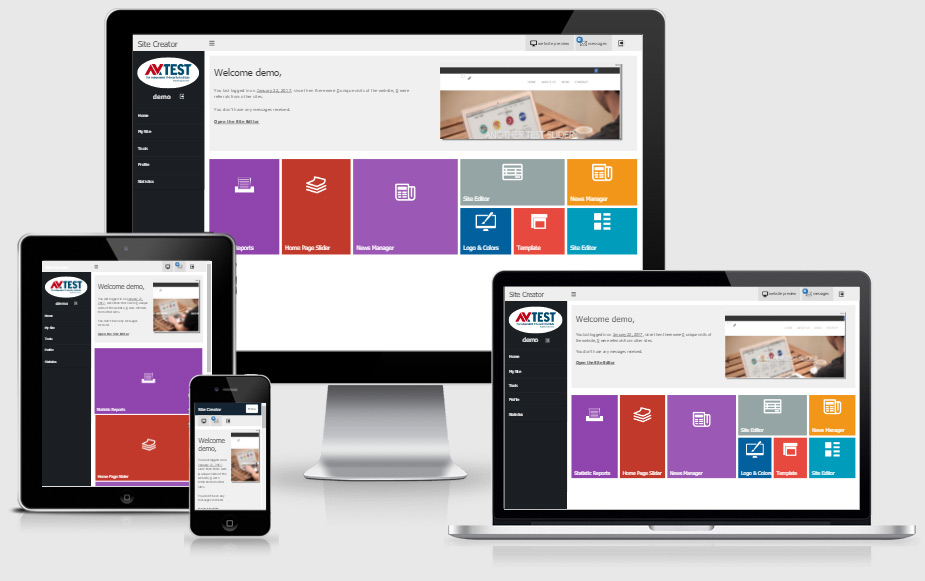 SEE WHAT'S NEWorCHECK THE ONLINE DEMOS
What is ATN Site Builder?
---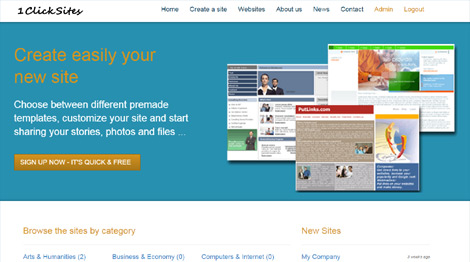 ATN Site Builder is a web based software, allowing you to create a website on which the users can sign up and create their own user sites. It's written in PHP and is using a MySQL database to store the data.
ATN Site Builder comes with a responsive, user friendly and optimized for speed and performance design and user and main administration panel interfaces.
Plenty of features & Easy customizable
---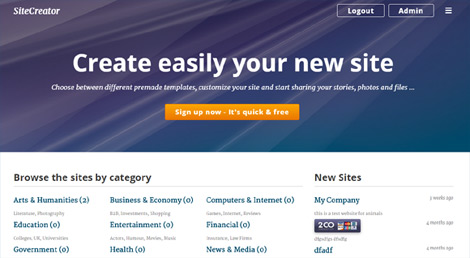 ATN Site Builder comes with multiple features for both the users to customize their site, create photo albums, change the colors, backgrounds and templates etc. and also the administrator to manage the users and their sites, the website structure, settings, pricing plans and others.
All the settings like categories, locations, currency displayed on the website, time zone, payment settings etc. can be easily changed from the admin panel in order to customize the script for your website and country and project requirements.
Not encrypted sources & Free support
---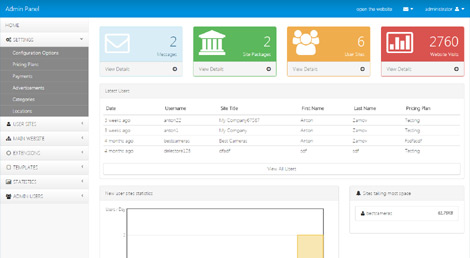 ATN Site Builder is provided with the not encrypted PHP source codes - this makes possible for you or developers working for you to make modifications in them or add additional functionality if necessary.

We offer also free installation on your host and free technical support, so should you require help or have any questions, you are welcome to contact us.
SEE THE DEMOSorCHECK THE FREQUENTLY ASKED QUESTIONS