ATN RESUME FINDER
Create an advanced & responsive resume database and search website with our latest ATN Resume Finder software. Let the users sign up and create online or upload their resume and the employers be able to search and find the resumes of the job seekers they may be interested in and be charged for that.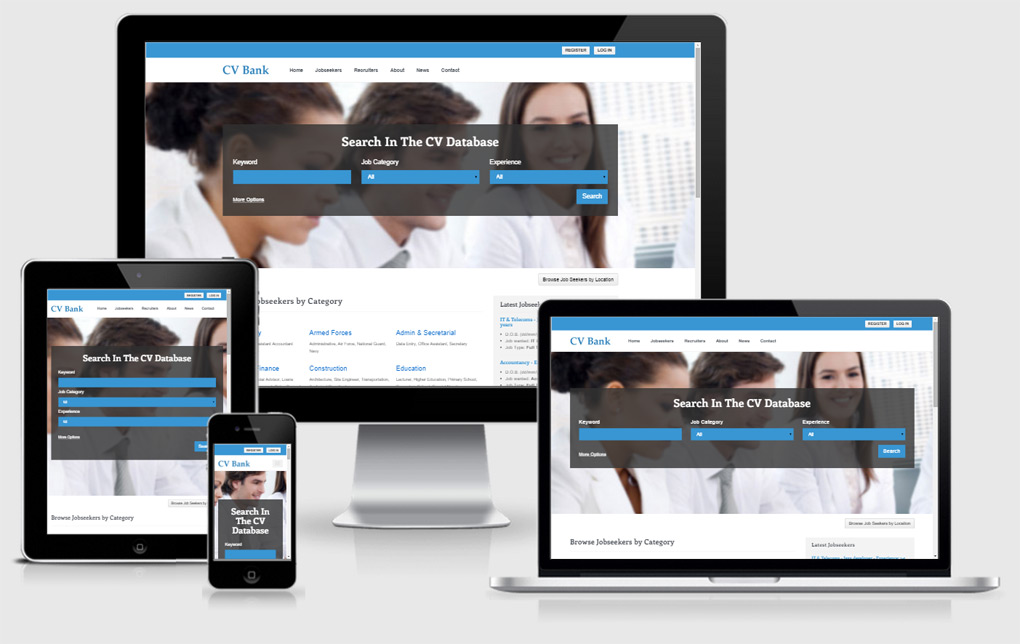 SEE MORE SCREENSHOTSorCHECK THE ONLINE DEMOS
What is ATN Resume Finder?
---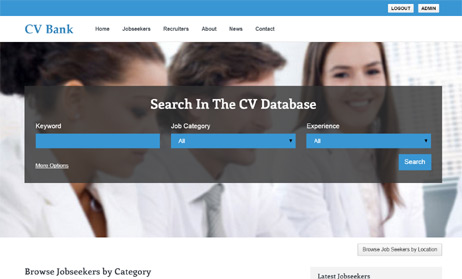 ATN Resume Finder is a php web software (written in PHP and using a MySQL database to store the data), which can be installed on your own server or hosting package to create an online resume database website.
The job seekers can sign up and use on of the different options to upload their resume / CV (to upload it as a file, to use the resume editor or use the resume creator - asking them to fill different fields like spoken languages, education etc.) The employers can search after that this database and be charged by the administrator when they find and would like to purchase a resume / CV.
Not encrypted sources & free installation and support
---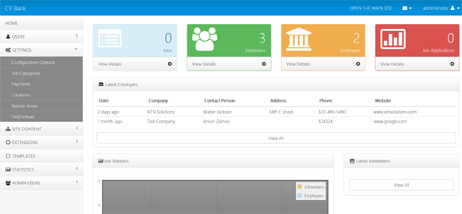 ATN Resume Finder is provided with the full not encrypted PHP source codes - this makes possible for you or developers working for you to make modifications in them or add additional functionality if necessary.
We offer also free installation on your host (if you prefer that we do it for you), free powered by removal and free technical support, so should you require help or have any questions, you could just contact us and we'll do our best to help.
SEE THE DEMOSorCHECK THE FREQUENTLY ASKED QUESTIONS