22 Jan, 2018
DOWNLOAD OUR LATEST FREE SCRIPT - ATN SURVEY
---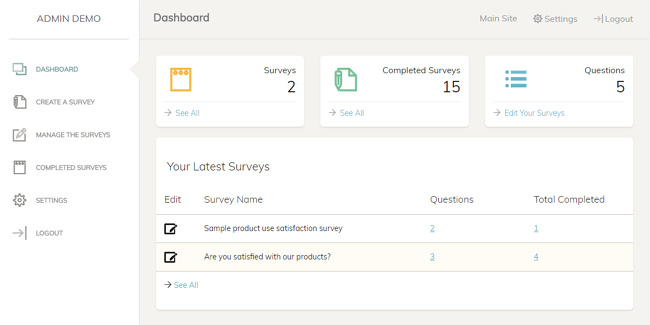 ATN Survey is a free php script, provided with the complete not encrypted source codes, which can be used to create online surveys like customer satisfaction surveys, user inquiry forms and many others.
ATN Survey is very easy to install and it's not using any MySQL or other relational database - the data is saved in XML files, which make it light, fast to load and really easy to install (to install it, you only need to unzip and copy the files to you preferred folder or website).
Please visit
www.atnsolutions.com/atn-survey
for details, online demos and free download.