ATN JOBS
Responsive, modern, SEO optimized and full with features - discover our latest ATN Jobs portal php software for creatingadvanced job board websites ...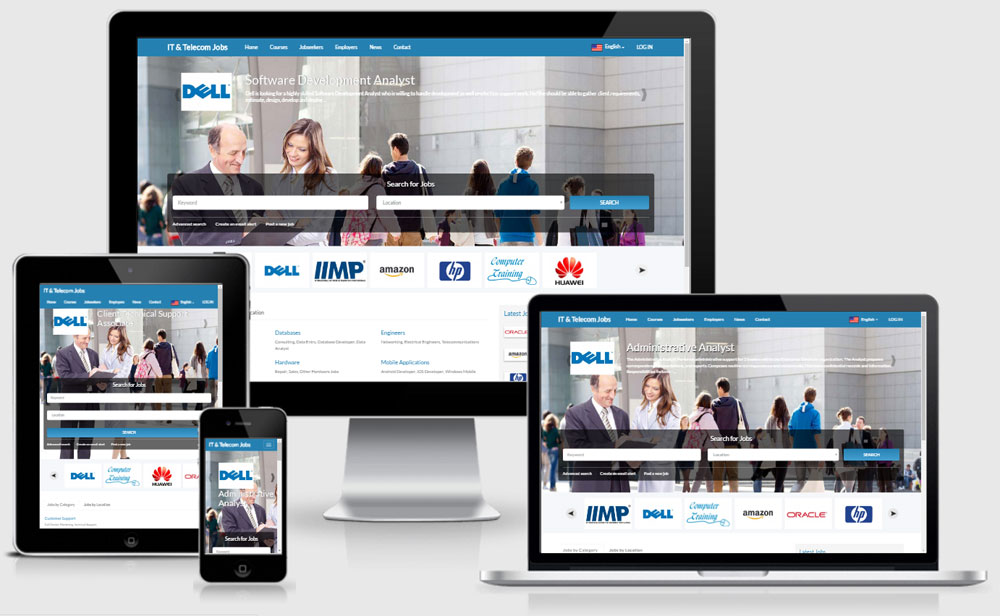 What is ATN Jobs?
---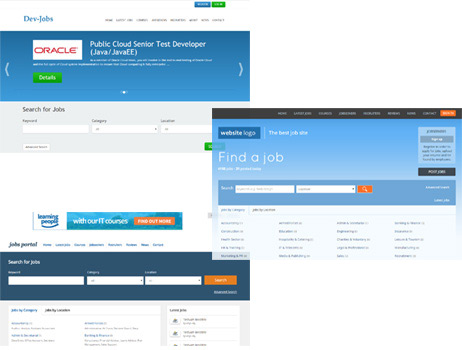 ATN Jobs is a web software, which allows you to create powerful job portal websites with multiple features for the users to post jobs or courses, create their resume, apply for jobs and many others. It offers also unique features like functionality to mix jobs from different feeds (Indeed, SimplyHired and CareerJet), flexible charging options based on subscriptions or credits to increase the profits for the website owner and many others.

ATN Jobs comes with a responsive / mobile friendly layout and Bootstrap v3 templates. Its design and interface is optimized for mobile devices and also mobile apps are available on request.
What makes it different from the other job scripts on the market?
---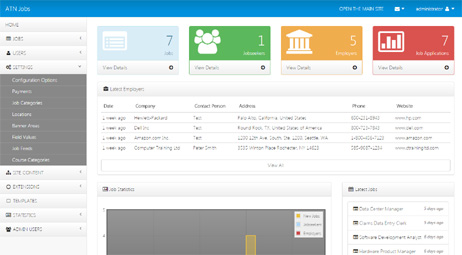 Its nice and mobile friendly templates and interface design, the unique features - like the functionality to mix feeds from different leading aggregator websites like Indeed, SimplyHired and CareerJet to create unique job result sets, the powerful and easy to use administration panel, the SEO and also optimizations for loading speed and performance (playing already a key role for better positioning in Google), the functionality to customize easily the website color scheme, slides and backgrounds from the admin panel, the flexible built-in features for charging the users and monetizing the website with different charging modesbased on subscriptions, credits
or direct payments and many others ...
Template based, multi language & easy customizable
---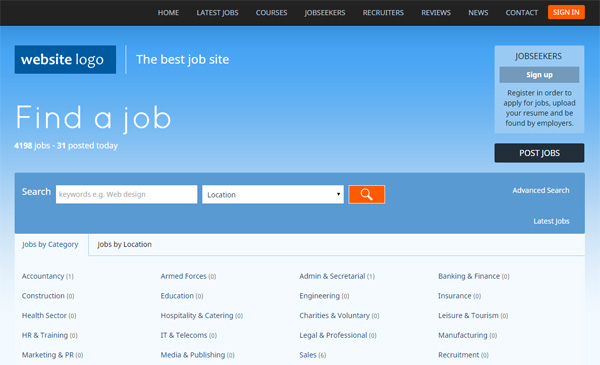 ATN Jobs is flexible and can be used with different templates and your own custom designs. It's also packed with plenty of features for the administrators to manage the website and its content, for the employers to post jobs, courses, create job questionnaires, review and approve the job applications and many others and also to the jobseeker to create their profile, resume, apply for jobs, receive email notifications for new jobs etc.

All the settings like categories, locations, currency displayed on the website, time zone, payment settings etc. can be easily changed from the admin panel in order to customize the script for your website and country and project requirements.
SEE THE DEMOSorCHECK THE FREQUENTLY ASKED QUESTIONS