ATN EVENTS
Responsive PHP software for creating event listing and ticket selling web portals.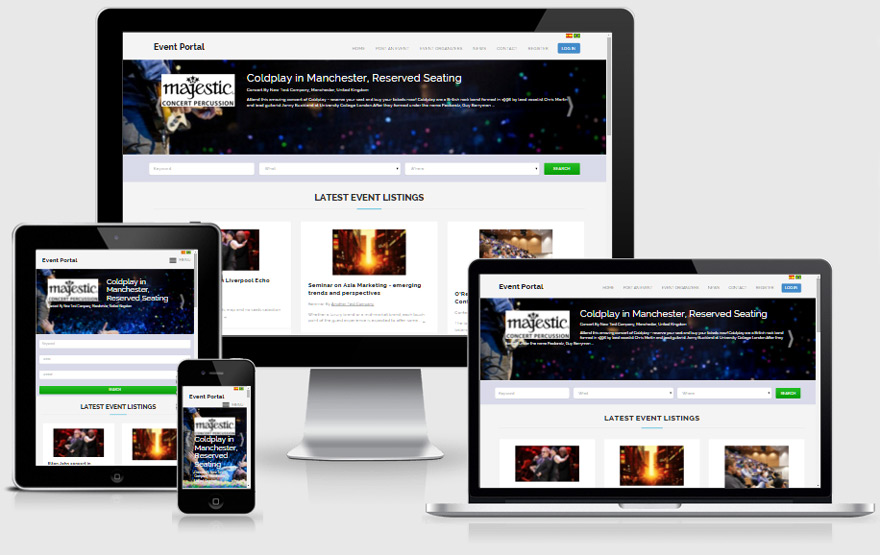 What is ATN Events?
---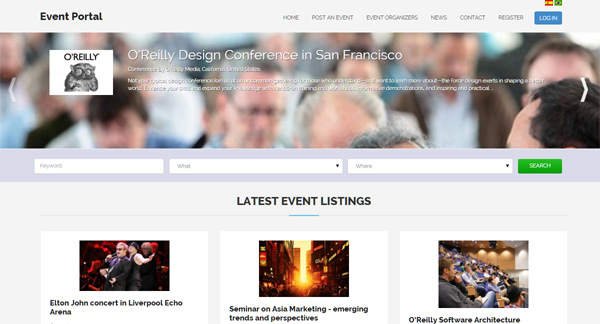 ATN Events is a software written in PHP, which can be easily installed on a server / hosting package of your choice to create an advanced event listing and ticket selling web portal.
It allows multiple event organizing companies to register and post their events (conferences, concerts, exhibitions, fairs, seminars, fund-raising events and others) and to accept online registrations, sell tickets, respond to questions and communicate with the users and visitors. Different features are available also for the registered users to check their event applications, history of their tickets, print the tickets, modify their profile information and also a powerful administration panel for the website administrator to manage the website, its settings and content.
What makes it different from the other event listing scripts on the market?
---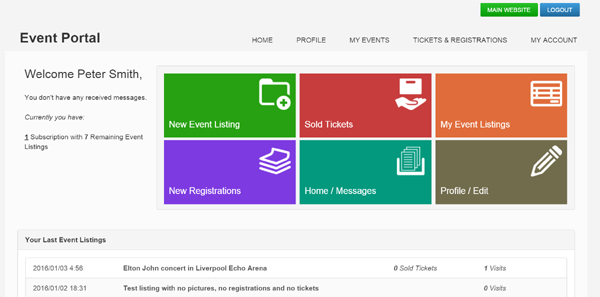 The multiple features available for both the event organizing companies and the registered users to post and manage the events, process registrations and sell tickets and its user-friendly interface and user admin panels.
The nice and responsive (mobile-friendly) design, optimized for speed and performance, playing now a key role for SEO and improved user experience.
The advanced admin panel available for the administrator to manage the different settings, flexible functionality to charge the users, create advertisement spaces, manage the website pages and site structure.
The fact that it's provided with the complete not-encrypted source codes making possible for other developers to modify them and add new features and also free technical support and free installation on your host, in order that you can have your website up and running quickly, and many others.
Template based, multi language & easy customizable
---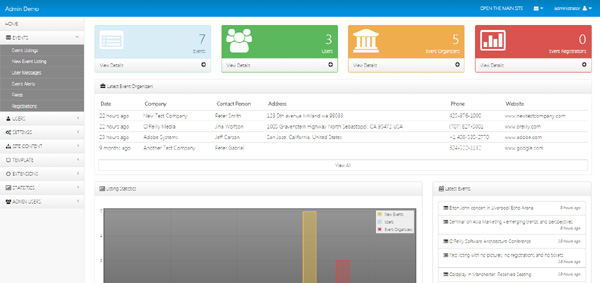 ATN Events is flexible and can be used with different templates and your own custom designs.

All the settings like categories, locations, currency displayed on the website, time zone, payment settings etc. can be easily changed from the administration panel in order to customize the script for your website and country and project requirements.
ATN Events can be also further customized and adapted to different projects and requirements, since its full sources are provided and any php developer could make modifications in them or add new features if necessary.
SEE THE DEMOSorCHECK THE FREQUENTLY ASKED QUESTIONS