ATN DATING
Build a modern and mobile-friendly online dating website with our latest ATN Dating php software ...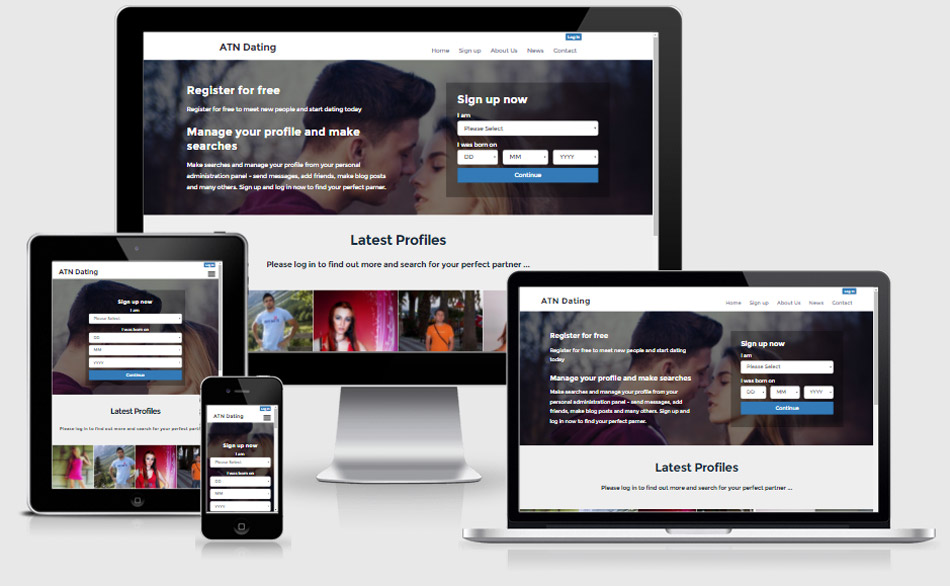 What is ATN Dating?
---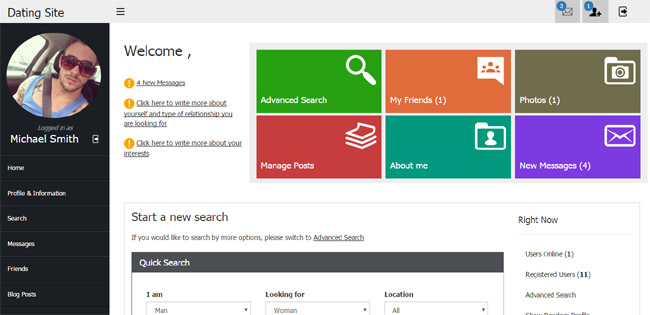 ATN Dating is an advanced and easy to use web software, which can be installed quickly on your server or hosting package (a free installation service is also provided by us) to create a modern and user-friendly dating website. ATN Dating is written in PHP and is using a MySQL database to store the data.
It has multiple features for the users to create and manage their profile, add photos and create photo albums, make searches and filter the search results, send messages, add friends and send friend requests, make blog posts and many others.
The administrator can also manage easily the website, its settings, structure and content with the administration panel coming with the software. He can also create different user packages, with different pricing and offering different features and allowing different options and charge the users depending on the package they select.
What makes it different from the other dating scripts on the market?
---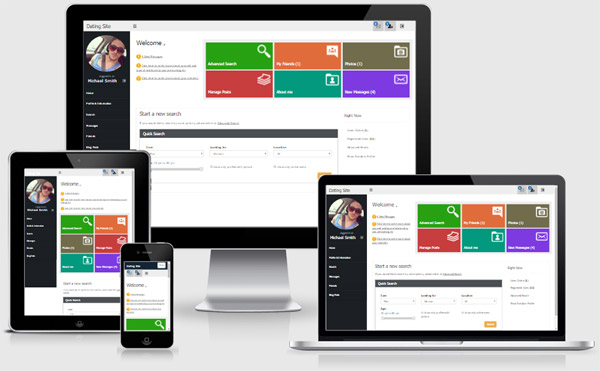 The multiple features available for the users - to not just create their profile, make searches, see the detailed information for the other users and send them messages, but also the possibility to make blog posts, send and accept friend requests, manage the list with friends and others and also for the administrator - to manage the site, add new pages, change the different settings, create free and paid packages for the users and charge them, add advertisements and many others.
The nice and responsive (mobile-friendly) design, optimized for speed and performance, playing now a key role for SEO and improved user experience.
The fact that it's provided with the complete not-encrypted source codes making possible for other developers to modify them and add new features and also free technical support and free installation on your host, in order that you can have your website up and running quickly, and many others.
Customizable design, multi-language & provided with the full source codes
---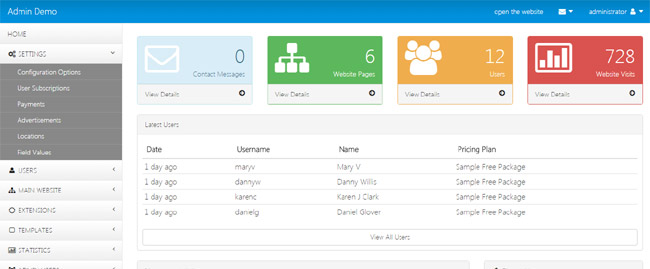 ATN Dating is using a flexible template system - the main site design can be customized or new custom templates to be integrated.

It's multi-language and different translations are available on request and you could also create easily your own translations to your preferred languages.

The software is provided also with the complete php source codes, so you or developers working for you could modify them or add new features on your website if necessary.
SEE THE DEMOSorCHECK THE FREQUENTLY ASKED QUESTIONS