ATN AUTO PORTAL
Create easily a modern and responsive multi-user auto portal website with our latest ATN Auto Portal php software ...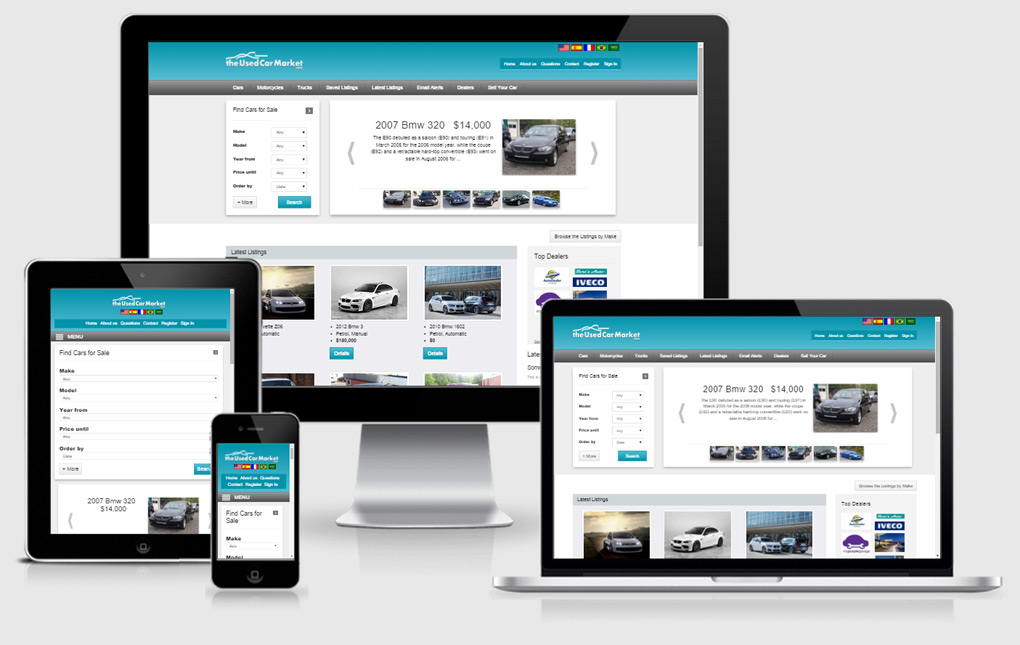 SEE MORE SCREENSHOTSorCHECK THE ONLINE DEMOS
What is ATN Auto Portal?
---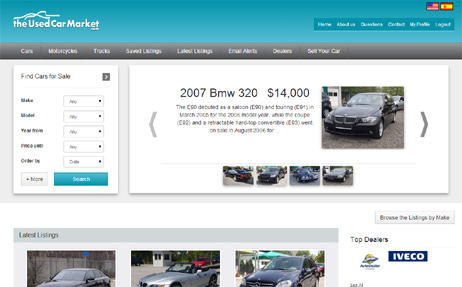 ATN Auto Portal is a software product written in PHP that can be easily installed (coming with an integrated web installer) on a server or hosting package to create a auto portal website.

It comes with a front site and a powerful administration panel allowing to post new listings, manage the different configuration options and settings and the website structure and content.
Responsive Layout (Front Site & Admin Panel)
---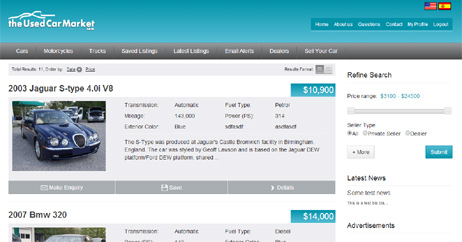 ATN Auto Portal comes with a responsive layout and templates - adapting to any screen size (including tablets, smartphones etc.) for both the front site and administration panel. Responsive design has never been so important for those looking to optimise their online content and reach new users, since today up to 40% of the web traffic comes from tablets and mobile devices.
Advanced & Easy to use administration panel
---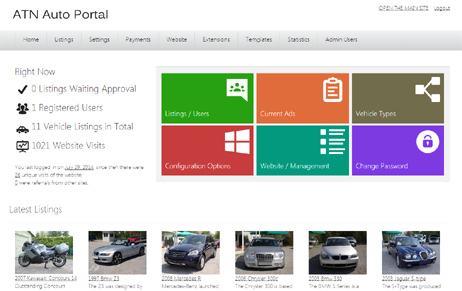 We designed the administration panel coming with the software to be as fast and easy to use, as possible.
The administration panel can be also easily customized by for example dragging selected pages from the main menu to the dashboard, to create shortcuts to the most frequently used pages.
SEE THE DEMOSorCHECK THE FREQUENTLY ASKED QUESTIONS